Welcoming Speech by Yang Dipertua of Muar Municipal Council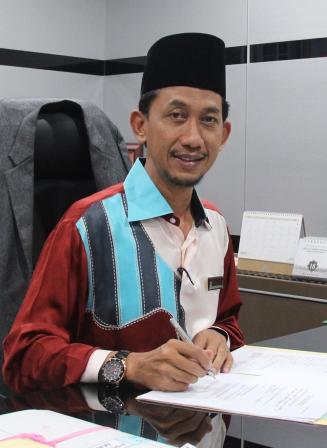 Assalamualaikum W.B.T. and a blissful greeting.
Welcome to the Muar Municipal Council Official Portal (MPM) designed specifically for public to seek latest information related to MPM and dealing interactively.
In this year 2021, Muar Municipal Council (MPM) had reached the age of 20 years since it was declared as a Municipal Council in 1st January 2001. Alhamdulillah, with our willingness and His blessing, we are able to go through all the challenges to continue our service and dedication as an efficient MPM work force.
Every day, we are facing with new challenges. Therefore, we should be ready to equipped ourselves with knowledge and strengthen our spiritual so that every action is carried out according to legislation and work ethics. ICT's development requires much interest and dedication. I hope that the knowledge culture is spreading and become one of the service cores which need to be improved. This is the best time to start as seeking knowledge is never consider as too late.
Due to the upgrade of Council's standard, MPM's area has been broadened from 353 kms / square to 1,375.719 kms / square – an increase almost to 300%; and we realize that with a taxpayers high hope and expectation towards facilities and services provided. InsyaAllah, we will utilize all sources that we have and encourage all efforts towards delivering the best to people. However, all this effort will not succeed without cooperation and commitment, not only from all MPM workers, but also from the entire Muar citizens.
I call upon to all Muar citizens to be more responsive and sensitive towards requirements and responsibilities between you and MPM. This administration has provided forum and certain media for members of the public to voice out their opinion and lodge complaints. As such, kindly use this opportunity for our own benefit.
To all MPM's citizens, let's us be grateful to Allah and thankful to the government that positioned us in trusted group of people.
Finally, let's work hand in hand towards achieving excellent, glorious, and outstanding of Muar!
Thank you.
"EFFICIENT, TRUST, DYNAMIC, PROSPERITY"
"BANDAR MAHARANI BANDAR DIRAJA"
Mustaffa Kamal Bin Haji Shamsudin
Yang Dipertua of Muar Municipal Council